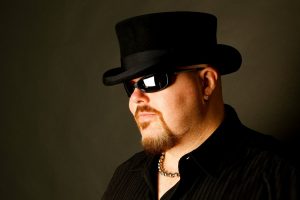 Dirk Hooper is a professional writer who has done work for many high-profile online magazines, has won the Top Writer Award at Quora for the past three years, and a Moore Award for copywriting in 2017.
Hooper's articles have recently been published at Business Insider, Inc. Magazine, HuffPost, Slate Magazine, The Sporting News, MSN Sport, and Quartz. He has also been published as a comic writer, a poet, and performed numerous copywriting assignments for professional and private clients. He is currently working on an erotic novel and a non-fiction book about social networking.
Hooper works as a consultant on personal branding, social networking, SEO, copywriting, design and marketing through his Sexy Networking business at http://SexyNetworking.com.
Dirk Hooper does journalism for the BDSM and fetish community through Kink-e Magazine, DommeLinx, The Fetish Show News, FETISHWEEK articles, the Daily Fetish Chronicle and other freelance writing projects.  Hooper's award-winning website, http://www.DirkHooper.com features a gallery of his photography and artwork, informational articles and is the home of "FETISHWEEK."
Dirk Hooper is the Host and Executive Producer of "The Fetish Show."  He has recently launched a new podcast about success and inspiration titled, "The Dirk Side." Hooper has been podcasting since 2005 and has produced hundreds of hours of shows over several networks. His first audiobook narration was for the Suzanne Steele novel "Glazov."
Hooper won the award for Best Fetish Photographer at 2017 Fetish Awards in St. Petersburg Florida. He is a multi-published fetish and glamour photographer, with exhibitions around the world. His considerable social media presence reflects his presence within the BDSM community and all-together reaches around 200,000 people across various outlets.