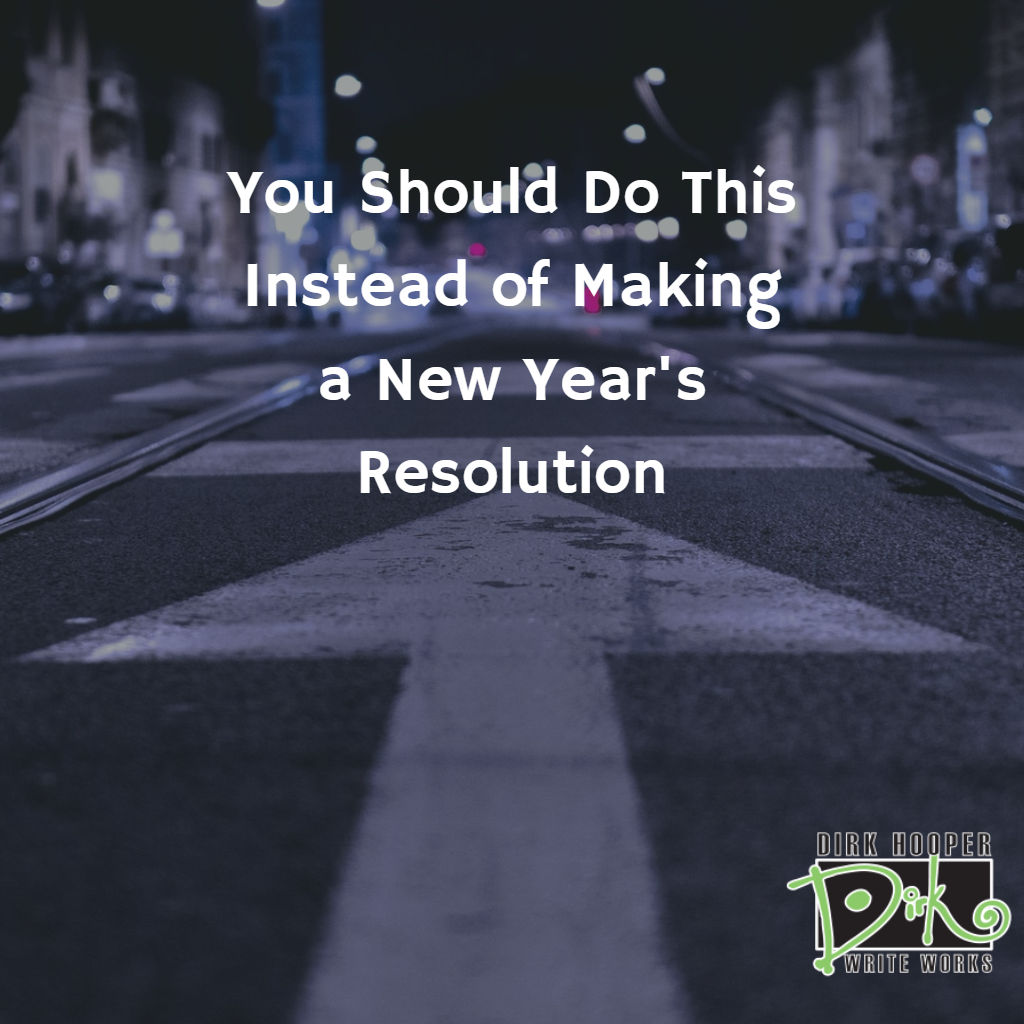 Originally published December 26, 2016
It's that time of year again… when you eat the last of your turkey leftovers, clean up after your crazy-balls relatives, return those hideous sweaters your grandparents gave you… and you make a New Year's resolution that will ultimately fail.
According to researcher John Norcross and published in the Journal of Clinical Psychology, approximately half us make a resolution each year.
Researcher Richard Wiseman discovered that 88% of those resolutions fail.
Wow! That's a bigger failure rate than McDonald's ability to fully cook my fries. Seriously, they should look into that.
New Year's resolutions have a lot going against them:
1. Resolutions are usually made at the last minute
2. Resolutions are vague
3. Resolutions are typically negative
4. Resolutions are not motivational
5. Resolutions are geared for the short-term
6. Resolutions do not address the habit-change that are required for victory
Your Heart Is in the Right Place
Look, we all have the greatest intentions with New Year's resolutions. And it's a great idea. We all should be looking for opportunities to improve our lives.
The problem is that New Year's resolutions are scientifically proven to fail, and worse, they take away a great opportunity for you to truly make a positive change. They may even leave you feeling You worse than before the resolution. It's a grinding, repetitive pattern that will repeat year after year.
The Better Plan
So, if you're staring a new year in the face, and you want to kick a lot of ass for a change, what are you going to do? Well, I'm glad you asked.
What's worked for me, and for many other people who are much more successful than me, is setting goals instead.
Terminator Director James Cameron said, "If you set your goals ridiculously high and it's a failure, you will fail above everyone else's success."
Comedian Kevin Hart said, "My goals are so high that I don't have time to relax in any way, shape or form."
Shark Tank alum Daymond John said, "Five days a week, I read my goals before I go to sleep and when I wake up. There are 10 goals around health, family and business with expiration dates, and I update them every six months."
What many successful people have discovered is the wonderful, magical, and scientific power of goals.
Hopefully, I have you excited about setting goals instead of making resolutions because in the next few posts I'm going to tell you more about goals, how to make sure they are good goals, what type of goals to set, and how to make them part of your life so they will help you to achieve your dreams.