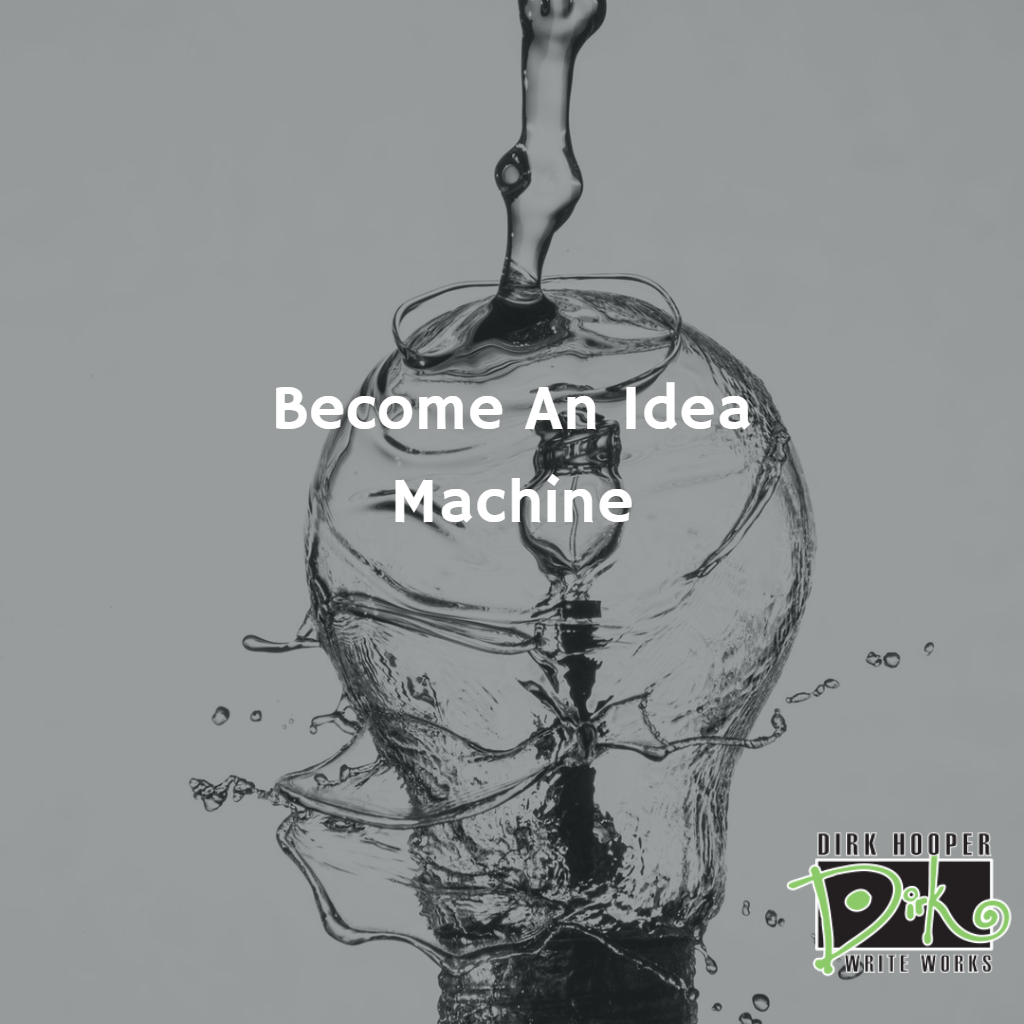 One of the things that has led to this post, and many other great things, is a daily method that I learned from James Altucher that will make you an Idea Machine. That sounds pretty cool right? Well stay tuned and I'll explain.
The concept is actually very simple. If you want to be more creative, then you need to exercise your brain every day. You need to train your brain to constantly come up with ideas, because ideas are the currency in the 21st century.
Ideas will make you happy. Ideas may make you rich. But if you're just staring at a wall ideas will not come easily. You have to force your brain to work hard.
So how do you do that?
Grab a notebook and fill out a list of 10 ideas around a theme every day. It can be more than ten, but you have to do at least ten. The reason why ten is a good number is because the first few are going to be easy, but once you hit five your brain is going to have to sweat a little and that exercise is good for you.
That's it. The trick is to do it every day.
Theme Ideas
What are some theme ideas? Well, this post came about from a list of ten post ideas. You can make a list on places you'd like to visit (and maybe why), or ten moneymaking ideas, or ten things you'd like to paint, or ten fetish models you'd like to date… okay, maybe that's just me, but the idea is to use the list to get you thinking and express yourself in a new way. The lists will become a record of who you are, what you want, and how to get where you want to go.
But mostly, it's so that your mind will ignite in a random wonderful way on demand. That's powerful stuff… Trust me… and, it works.
James Altucher and his wife wrote a book about this method called, naturally… "Become An Idea Machine," and it's available on Amazon and elsewhere. There's a bunch of writing prompts and more info on the method in that book.
If you want to become an Idea Machine try writing a list of ten things every day.
Maybe you could send me a list of ten things you'd like me to talk about in the comments below, or, you can reach me at dirk@dirkhooper.com.