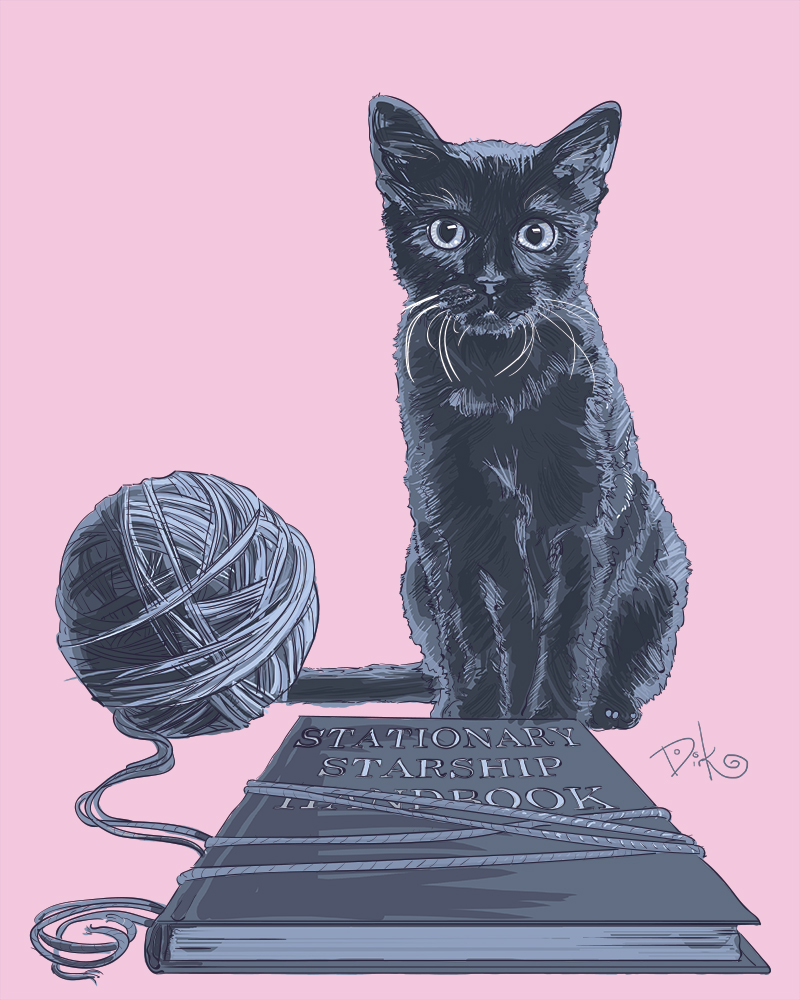 I usually don't explain my art. Terry Gilliam said that it's an artist's job to ask questions and the viewer's job to provide answers.
But in this case, the story is part of the art.
I recently had a dream that I was visiting Boston and was called to visit a regular home in the suburbs. I went into the house and discovered it was a "stationary spaceship." The house didn't move. It moved the universe around it.
So, you pick where you want to go and you step out on a new world.
For some reason I was supposed the be the new captain of the ship. The heart of the ship had a cat as an avatar, and she handed me a book about how to operate the ship… wrapped in yarn.
Prints of this piece and more are available here: https://buff.ly/2AikOcP